Parent Support Group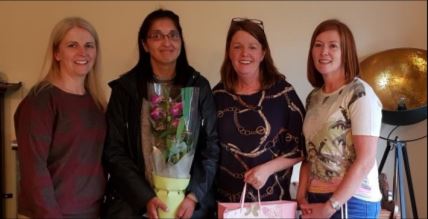 Since September 2002 Edendork P.S. has enjoyed the loyal support and tireless work of a number of parents who give their valuable time and effort to help provide our pupils with equipment and experiences not funded by the Department of Education.
As a school community, we have had the pleasure of attending various enjoyable fundraising activities our Parent Support Group has organised. These have included fun-days, table quizzes, discos, and dances. The Parent Support Group is not only pre-occupied with fundraising activities but also organise events to be enjoyed by all
members of the community including the making of St. Bridget's crosses.
The Parent Support Group is an important parent/school partnership for us and we hope that they continue this great link for many years to come. Like all voluntary organisations, they rely on goodwill and support and are always delighted to welcome new members. If you would like to join, please contact the school office.
Edendork Primary School, 181 Coalisland Road, Dungannon, Tyrone, BT71 4DP | Phone: (028) 8774 0534